We've said it before and we'll say it again, many wedding traditions have now become a thing of the past. Whether it be that a wedding cake is just not your thing, COVID has impacted your plans and numbers or if you just want something a bit more personal to you and your partner, there are lots of exciting alternatives to the traditional wedding cake.
Here's just a few of our favourite alternatives that we've seen at some of the weddings held at Hyde Bank Farm…
Macaron Tower
Whether you're having a French themed wedding or not, these sweet, sophisticated macarons are a perfect alternative to a tiered wedding cake. Not only can you easily stack them in a tower using alternative colours and flavours from your colour scheme, but it means you can get portion control spot on too by catering for 1-2 macarons per guest. They make ideal sweet treats to hand round with the teas and coffees or even gift as wedding favours.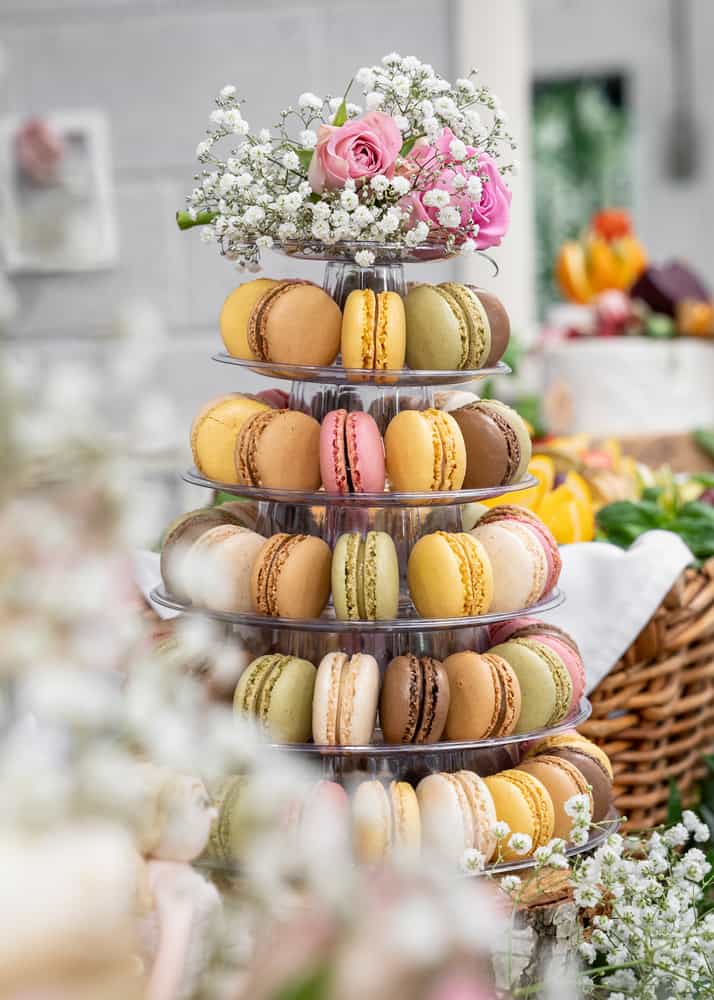 Doughnut Wall
If you're looking to make a statement with your alternative cake option, then the eye-catching doughnut wall could be for you! If doughnuts are your thing then choosing your favourite flavours, toppings and colours to be on display for your guests to enjoy will be right up your street. Again, this is an ideal sharing option and perfect for portion control.
If you're also working to a budget, there'll be lots of value doughnut walls to buy on eBay, Etsy or second-hand wedding Facebook groups which you could get for a bargain price. It's also not too hard to have a go at making your own if you're a dab hand at DIY!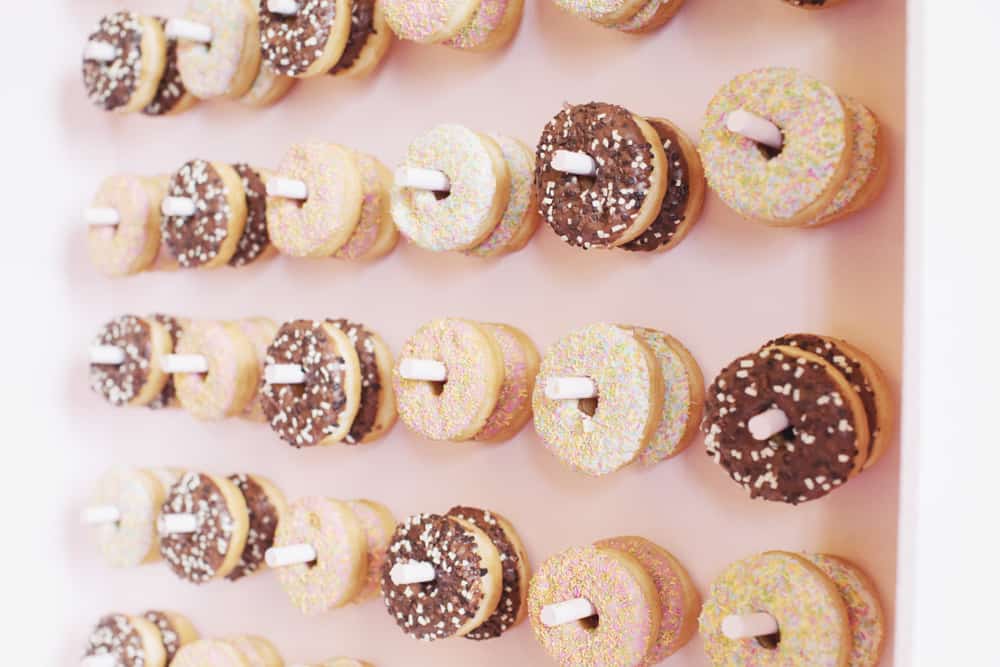 Brownie Stack
If a brownie is the ultimate indulgence for you and your partner than don't shy away from this on your big day. A brownie stack combining your favourite flavours and stacked high will be a real centrepiece to your dessert table and makes the ideal treat to be handed around to guests at the evening reception.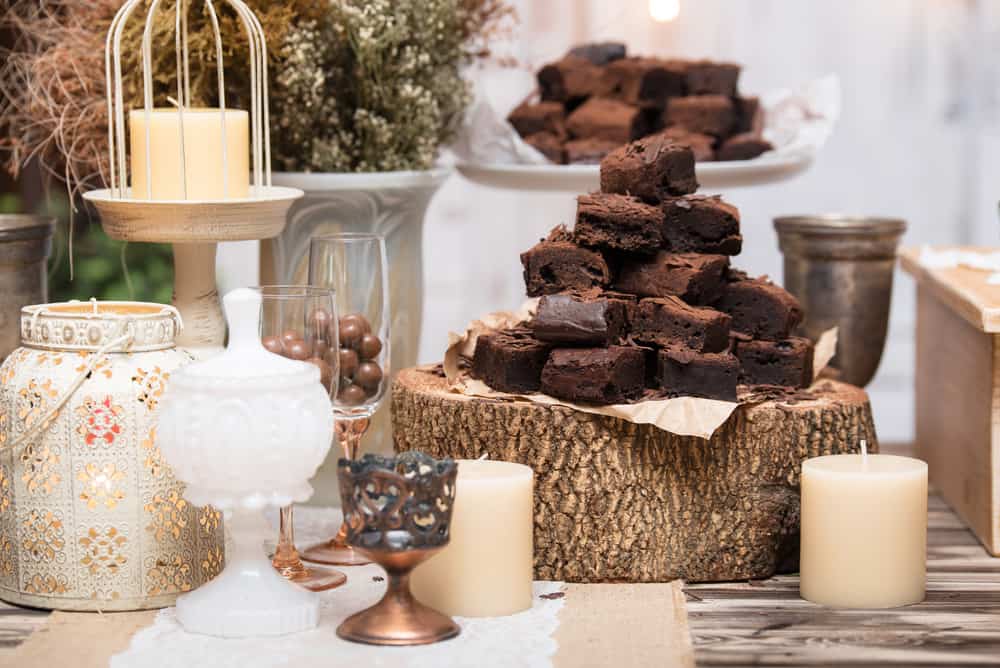 Cheese – cake
Something sweet isn't for everyone, which is why a cheese-cake in the savoury sense is ideal for some couples. If cheese is your thing, then selecting yours and your partners favourite flavours and combining them into a tiered cake like effect is the perfect alternative. You can still go for the traditional cake cutting too, but this will make either the perfect dessert for your wedding breakfast or add the wow factor to your evening reception served alongside crackers, chutneys and breads.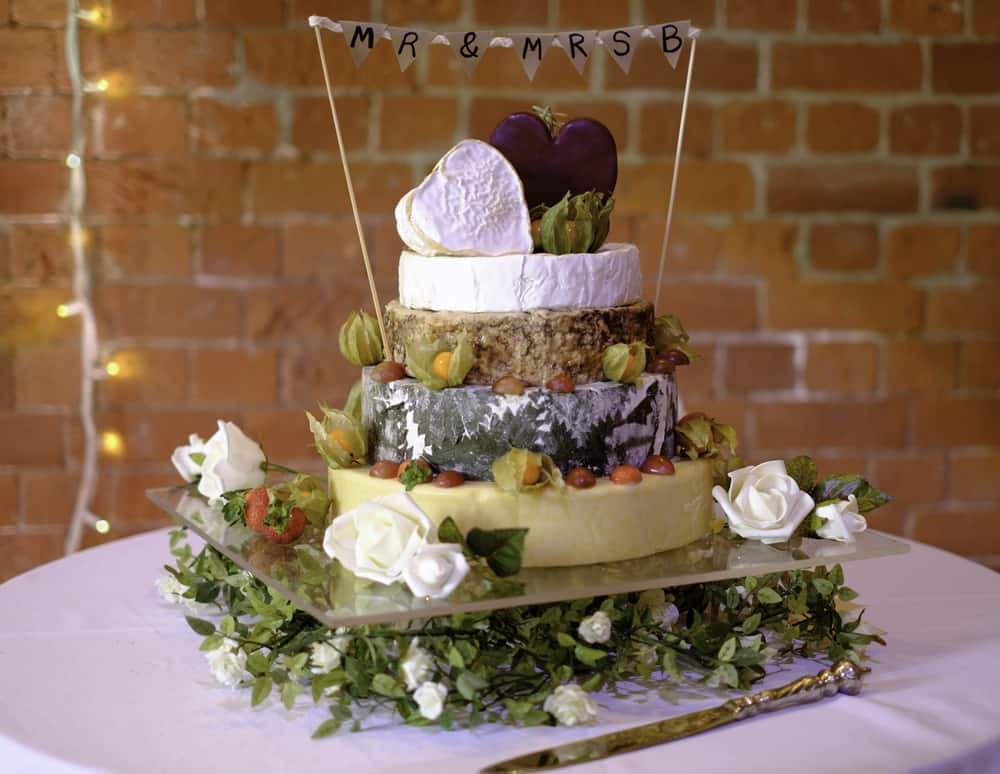 If you want to discuss your options and ideas or even find out more about our preferred suppliers for Hyde Bank Farm do not hesitate to get in touch.